The seated leg curl machine is a basic isolation exercise the targets two primary muscle groups: the calf muscles (gastrocnemius and soleus muscles) and the hamstrings (the biceps femoris, semitendinosus, and semimembranosus muscles).
The seated leg curl machine  features a thigh stabilization pad that significantly reduces shear at the knee, putting less stress on the posterior cruciate ligament for a safer, more effective workout. 
---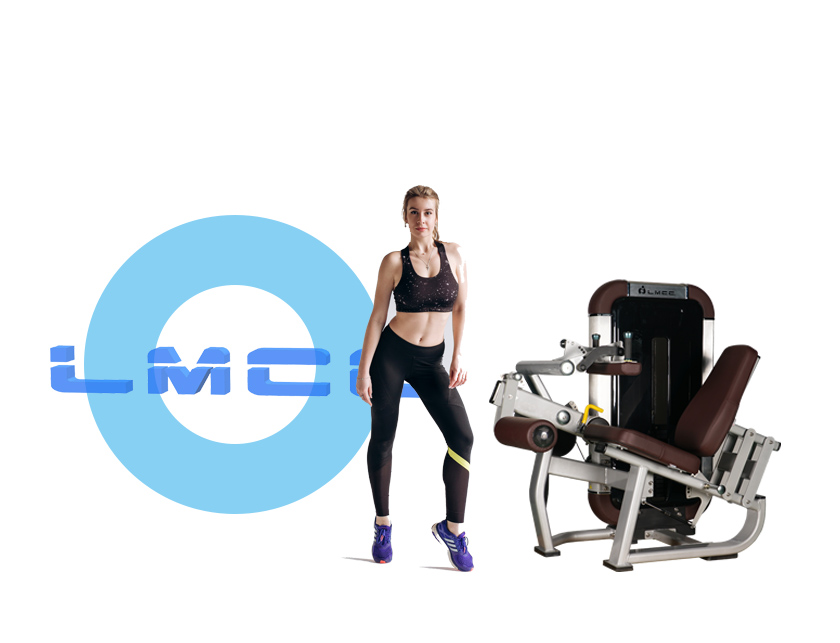 Specification:
SIZE: 152x99x146cm
NW: 258kg    GW: 262KG 
Weight Stacks:80KGS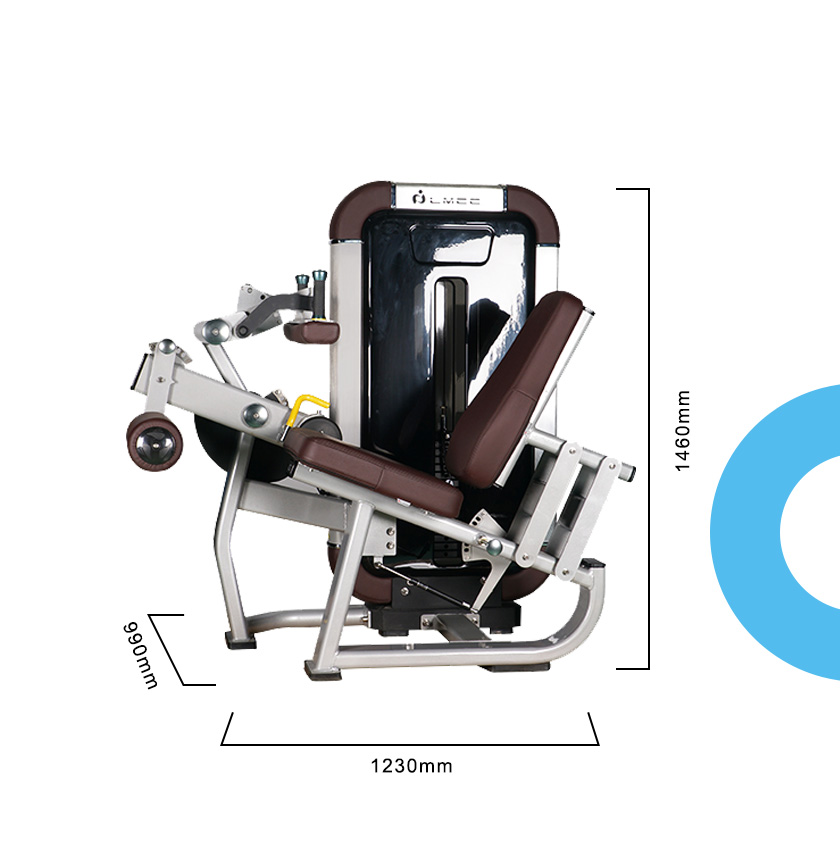 Technilogies:
1. Main frame material: the inner pipe adopts 120 * 50 * 3mm large R steel pipe, aluminum alloy edging column, and the four corners of the main frame adopt super fiber shaped sponge corner protection buffer.
2. Cover plate: 5mm acrylic compression blister material, ABS main frame decorative cap
3. Pulley: high strength glass fiber silent pulley
4. Steel wire rope: adopt Φ 5.0mm high-strength 7×19 strand steel wire, wear-resistant nylon surface, bearing 1.47 tons
5. Cushion cushion: super fiber leather cushion, which is made of molded disposable materials
6. Handle: Pu handle sleeve and aluminum alloy end cover are adopted
7. Counterweight block: finish machined cast steel counterweight
8. Adjusting socket and track: stainless steel adjusting track
9. Screw: stainless steel
10. Bearing screw: grade 12.8 high strength screw  baking powder: epoxy powder coating process with high protection and rust prevention
Show details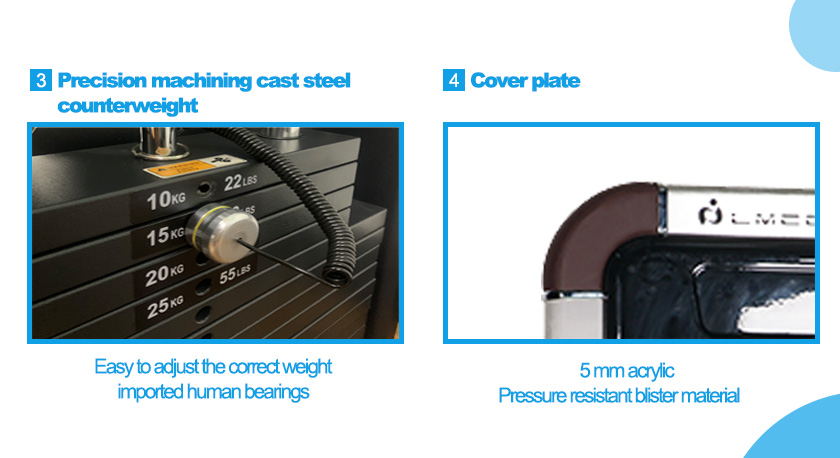 Main exercise:
biceps femoris and gluteus
Warranty:
3 years for frame/ 365 days for parts