We are the professional manufacturer of commecial gym equipment.
We have a factory with over 30,000 square meters and we are the biggest manufacturer in Southern China.
We can supply the full set of gym equipment for you, and our supply is sufficient to guarantee thecustomers demand.
We can make OEM and customized order for different customers
We ship goods on time with good price and high quality.
We can supply best after-sales service for all the customers.
Alloy Pulley, Stack up to 4 high, 4 position risers, Powder coated aluminum frame, 4 position gear system, 4 position footbar, 8 spring system: 1*40KG(Blue), 2*10KG(Black), 3*3.6KG(Grey), 2*1.8KG(White), Non-slip Pad, Available in black upholstery, Two Pairs Straps (4 straps ), Two pairs Loops (4 loops), Dimension: 2529*701*646mm, Carriage Dimension: 1245*640mm, Headrest Dimension: 228*195mm, Footbar Length: 640mm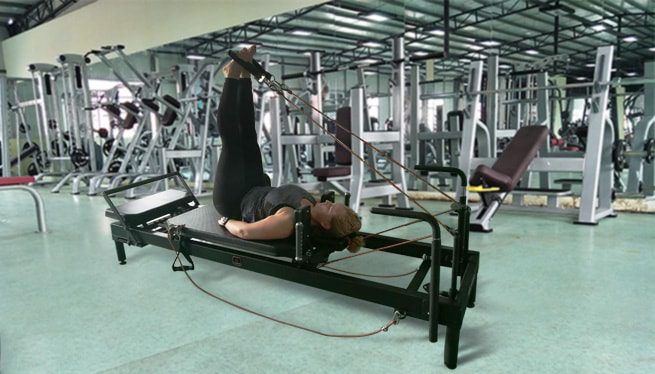 LMCC306 Personal Training
Machine have more than 20 functions with a pretty appearance:
Dual adjustable pulley, 180° Rotary,
Squat Rack, Adjustable speed ball training, Triceps parallel bars, Chin-ups
training, Climbing ladder, Gym ring, Wall rack training, Battle rope training, TRX training, Smith machine,
Chain crossfit training, Resistant band, 270° barbell training, Adjustable Funtional platform, High jumping,
Medicine ball, Bulgarian bag etc.