The Glute Machine is specific product for building strength in the gluteus. The exercise involves swinging the leg backwards and is performed one leg at a time. Resistance is provided by a weight stack which enables the workload to be adjusted to suit each type of user.
The Glute Machine has an adjustable footbar which allows users to choose amount of knee extension desired for movement and creates an optimal fit for all sizes. It comes with an adjustable abdominal support pad which ensures that the user maintains correct posture and does not put undue stress on the back. It is also equipped with gas spring assist for easy adjustment.
---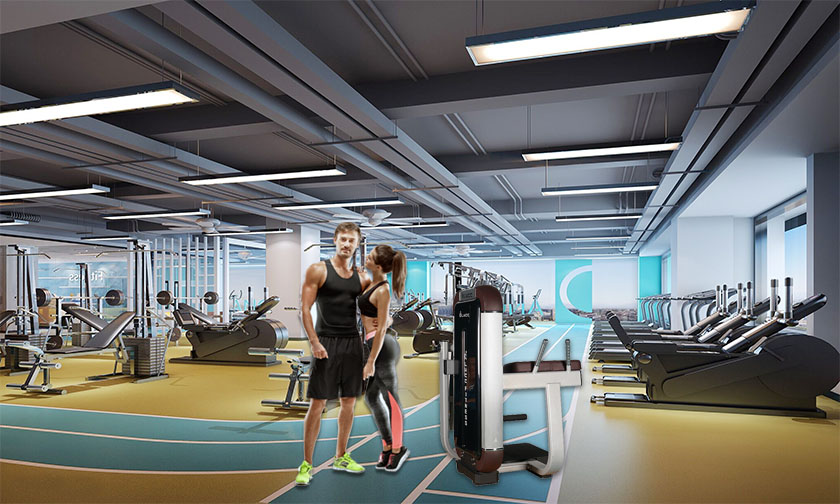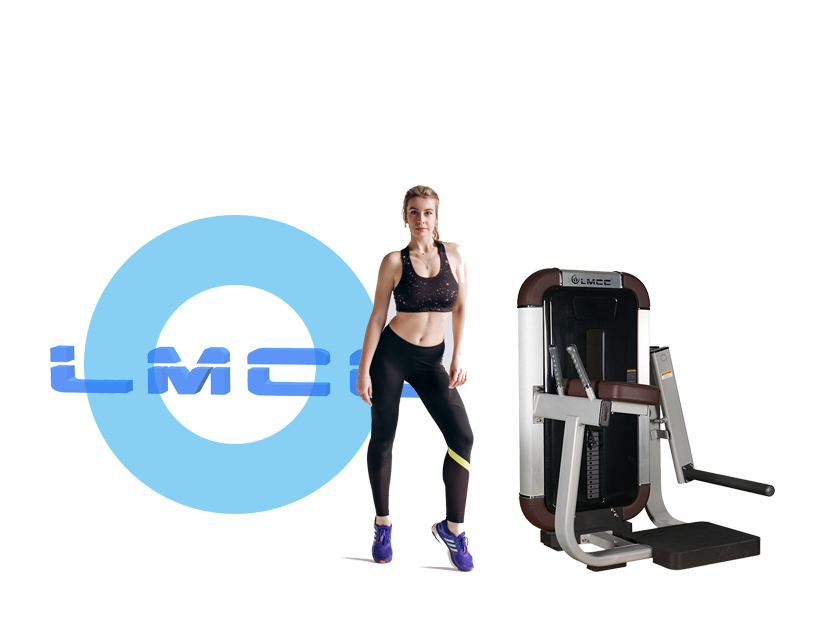 Specification:
SIZE: 161x91x146cm
NW: 250kg    GW: 254KG 
Weight Stacks:80KGS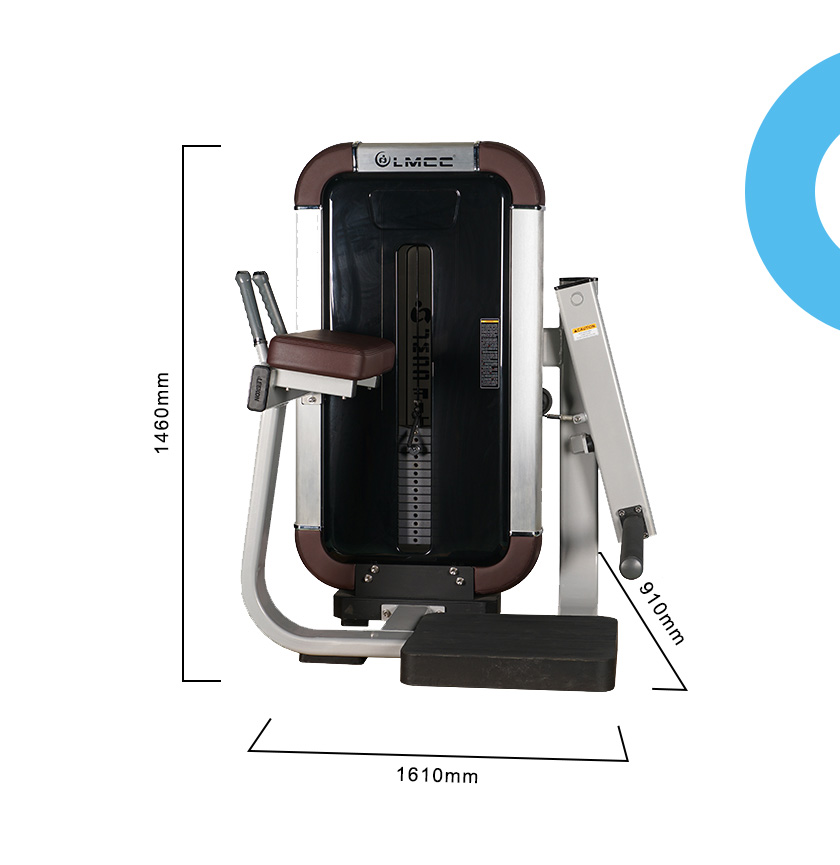 Technilogies:
1. Main frame material: the inner pipe adopts 120 * 50 * 3mm large R steel pipe, aluminum alloy edging column, and the four corners of the main frame adopt super fiber shaped sponge corner protection buffer.
2. Cover plate: 5mm acrylic compression blister material, ABS main frame decorative cap
3. Pulley: high strength glass fiber silent pulley
4. Steel wire rope: adopt Φ 5.0mm high-strength 7×19 strand steel wire, wear-resistant nylon surface, bearing 1.47 tons
5. Cushion cushion: super fiber leather cushion, which is made of molded disposable materials
6. Handle: Pu handle sleeve and aluminum alloy end cover are adopted
7. Counterweight block: finish machined cast steel counterweight
8. Adjusting socket and track: stainless steel adjusting track
9. Screw: stainless steel
10. Bearing screw: grade 12.8 high strength screw  baking powder: epoxy powder coating process with high protection and rust prevention
Show Details: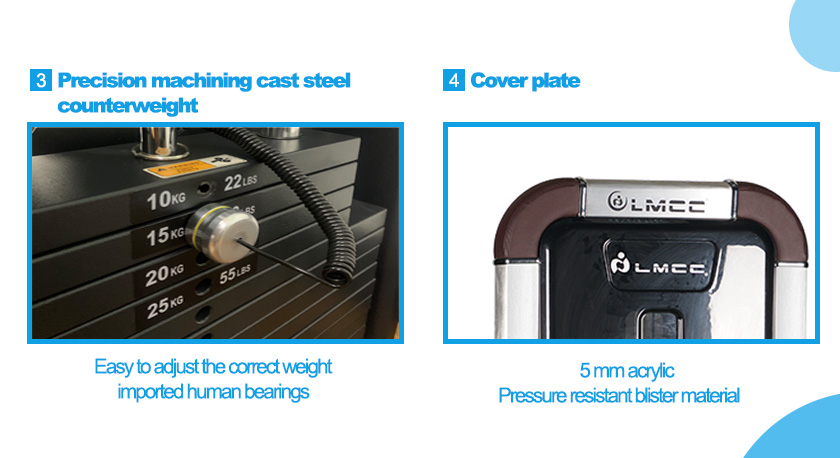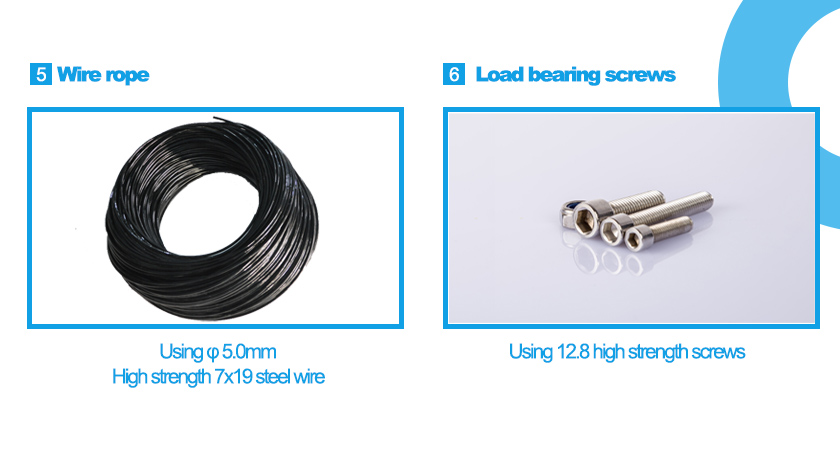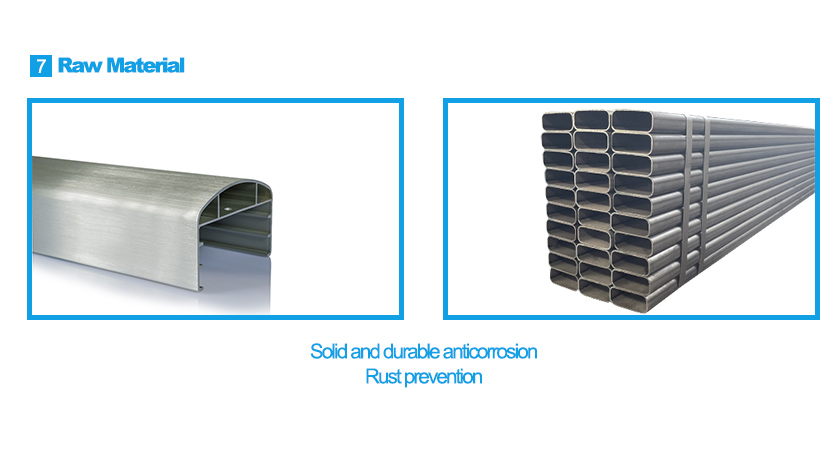 Main exercise:
gluteus maximus
Warranty:
3 years for frame/ 365 days for parts