The Prone Leg Curl Machine enhances strength and muscle with a specialized, contoured arm that supports and isolates hamstrings. A new, lower tower height promotes an open feel.
The Prone Leg Curl Machine gets a better hamstring recruitment and is a better bet because only the quads are fixed, and the hamstrings can move more freely through a range of motion. There can tend to be the same recruitment of the lumbar spine going into hyperlordosis as well as hip flexor recruitment again if the loads are heavy, which will be evident when the person begins to rise off of the bench.
---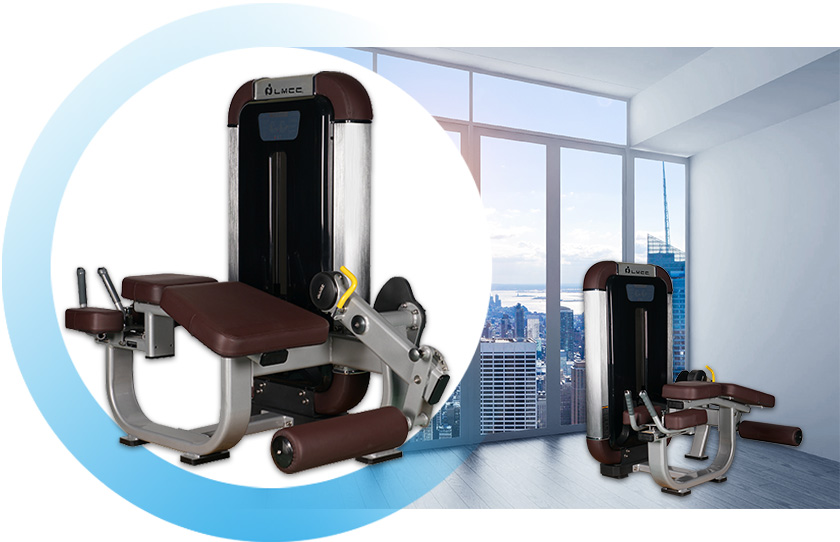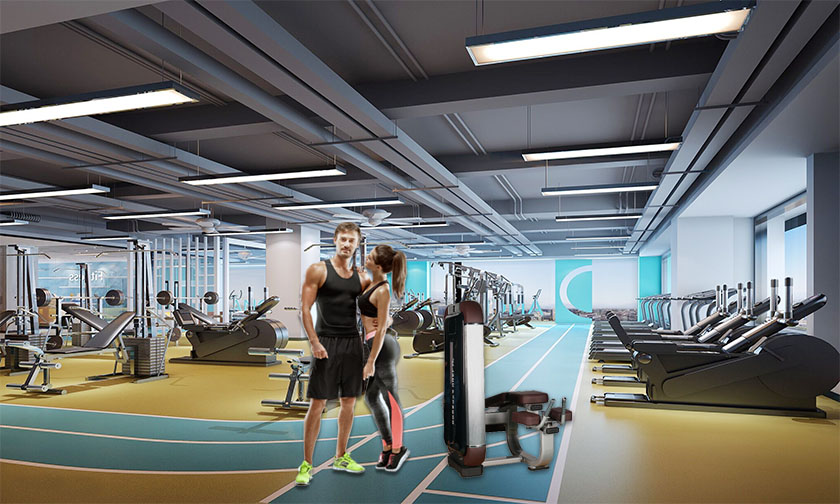 Specification:
SIZE: 153x94x146cm
NW: 225kg    GW: 229KG 
Weight Stacks:80KGS
Technilogies:
1. Main frame material: the inner pipe adopts 120 * 50 * 3mm large R steel pipe, aluminum alloy edging column, and the four corners of the main frame adopt super fiber shaped sponge corner protection buffer.
2. Cover plate: 5mm acrylic compression blister material, ABS main frame decorative cap
3. Pulley: high strength glass fiber silent pulley
4. Steel wire rope: adopt Φ 5.0mm high-strength 7×19 strand steel wire, wear-resistant nylon surface, bearing 1.47 tons
5. Cushion cushion: super fiber leather cushion, which is made of molded disposable materials
6. Handle: Pu handle sleeve and aluminum alloy end cover are adopted
7. Counterweight block: finish machined cast steel counterweight
8. Adjusting socket and track: stainless steel adjusting track
9. Screw: stainless steel
10. Bearing screw: grade 12.8 high strength screw  baking powder: epoxy powder coating process with high protection and rust prevention
Show Details: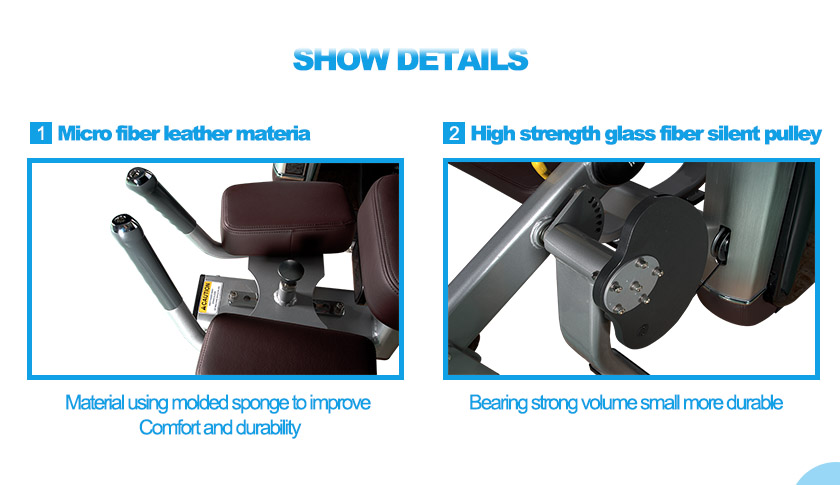 Main exercise:
biceps femoris at the back of thigh and calf gastrocnemius
Warranty:
3 years for frame/ 365 days for parts